All of us experience grief and loss at some point in our lives, with many of us navigating our first loss as children. Coping with grief while balancing academic and social responsibilities (and just being a kid!) is challenging! As the school counselor, you have a unique opportunity to provide support and teach students practical skills for managing grief that will last a lifetime. Having engaging and interactive activities on hand to support students is crucial in providing this much-needed support. 
Understanding Grief in Kids
Kids process grief differently than adults. They may have difficulty expressing their emotions verbally.
Grieving children may experience the following feelings or exhibit the following behaviors:
Isolation
Depression
Anxiety
Sleep troubles (or falling asleep at school)
Lack of concentration
Academic regression
Read more about what grief looks like in kids in part 1 of the Grief & Loss series.
When a teacher, or yourself, notices any of these changes in behavior, or hears about a great loss a student has experienced, start working with the child. First, speak with family members and the child to learn what happened so you can best serve the student and cater programming to their needs. From there, you can use storybooks, high-quality resources, and hands-on activities to build rapport and teach coping skills to help the child maneuver through grief.
Let's explore more about specific activities you can pull from your Grief Toolbox to help students.
7 Activities to Help Students Process Grief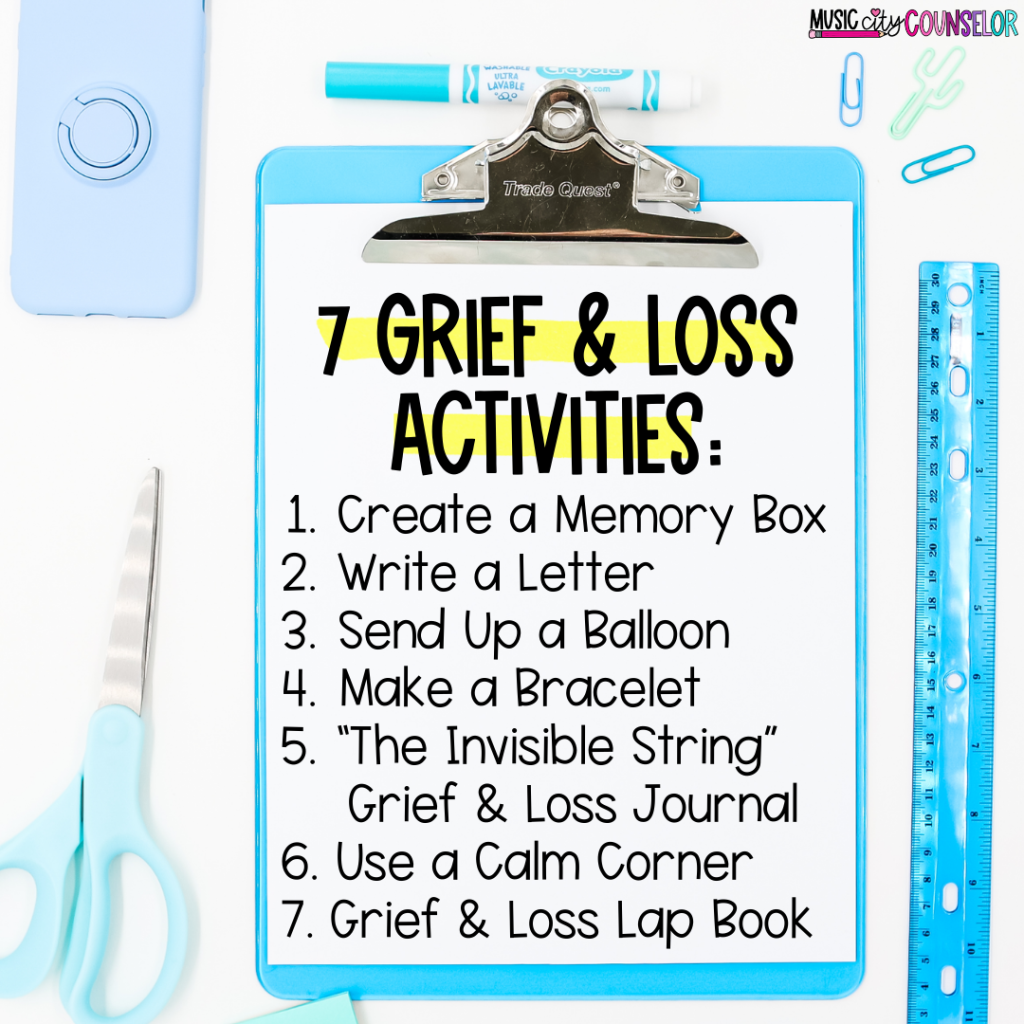 1) Create a Memory Box
Create a grief memory box as a tangible way for students to honor their feelings and memories about the person, people, or thing they have lost.
Provide your students with a small box (shoe boxes work well!) and encourage them to decorate it in a way that reminds them of their loved ones. Then, place drawings, written notes, photographs, and small mementos inside that remind them of their loved one.
Make this box after reading "The Memory Box" by Joanna Rowland.
A grief memory box is a great way to foster reflection during grief while allowing the child to process their thoughts and revisit them whenever they need to.
2) Write a Letter
Encourage the child to write a letter to the loved one they lost.
The letter can include:
Their feelings
Special memories
Regrets
Anything they feel that they left unsaid
An update about life now
This activity can help children feel connected to lost loved ones and gain a sense of closure.
3) Send Up a Balloon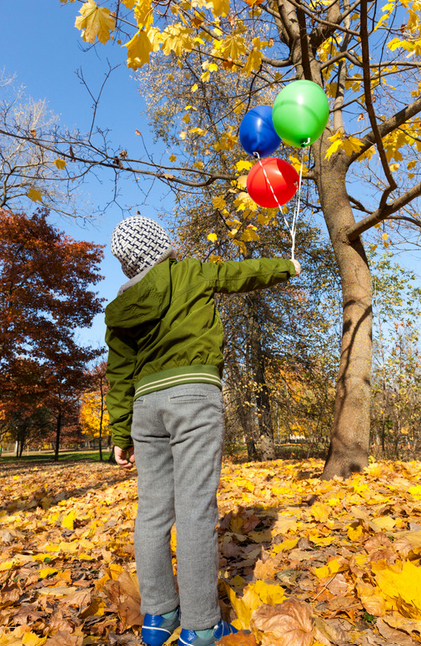 Let students release a balloon into the sky to symbolize letting go and sending love to the person they have lost. Before releasing the balloon, let them draw a picture or write a message on the outside of the balloon (or on a piece of paper and attach it to the balloon).
TIP: Keep this activity climate-friendly by providing biodegradable balloons!

Sending a balloon can promote feelings of comfort and closure for children.
4) Make a Bracelet
Create a grief bracelet with your student as a tactile way for them to remember their lost loved one and their journey through grief.
Provide string and a variety of beads. Encourage students to select beads that represent different memories or emotions they have felt or are feeling now as they consider their loved one's death. Beads can also be added to show steps in their healing process.
Encourage kids to wear their bracelets as a reminder of their loved ones and how strong they are in coping with grief.
5) Use"The Invisible String" Grief & Loss Journal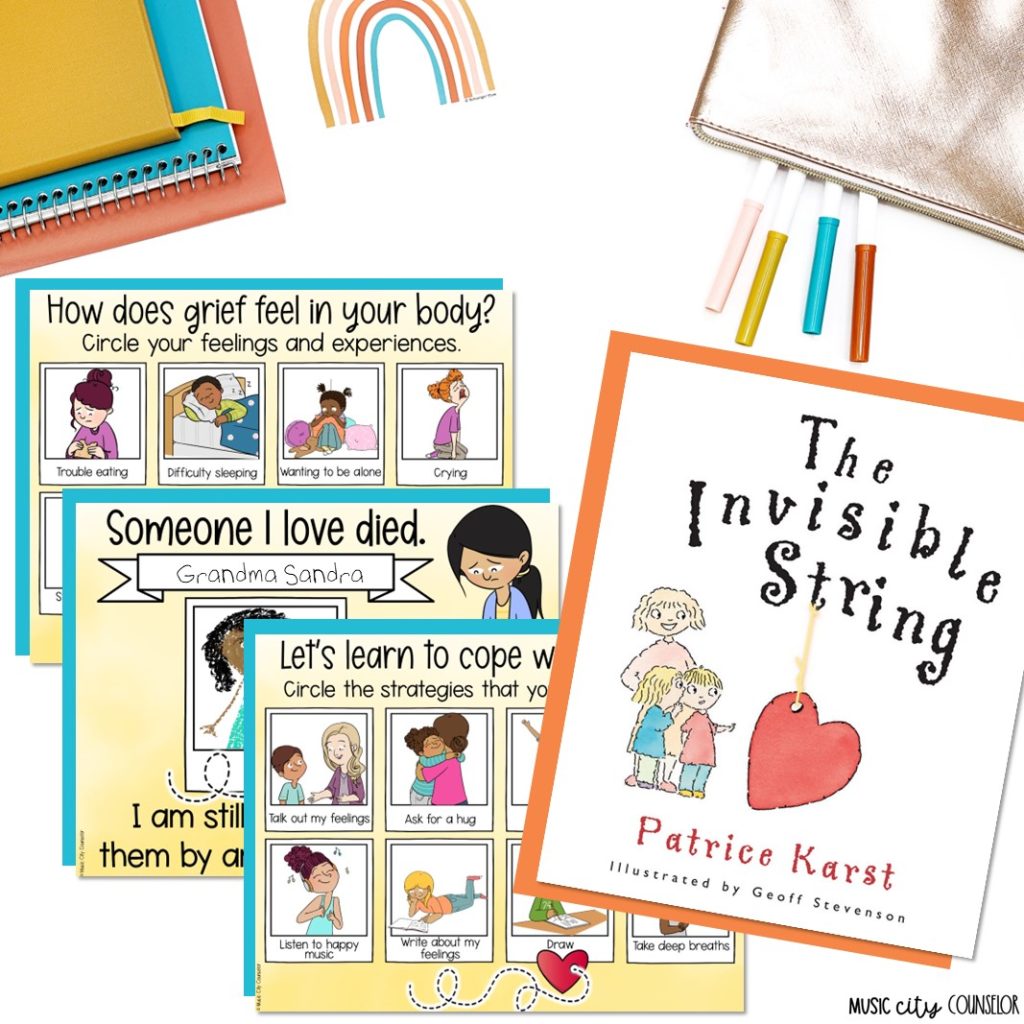 This Grief & Loss Journal is a companion to the unforgettable story "The Invisible String" by Patrice Karst.
It gives students the opportunity to explore, process, and heal from the death of a loved one.
With this journal, students can create a memory book with pictures and text about their lost loved one, process their feelings in written format, create an acrostic poem for their loved one, and more.
6) Set Up a Calm Corner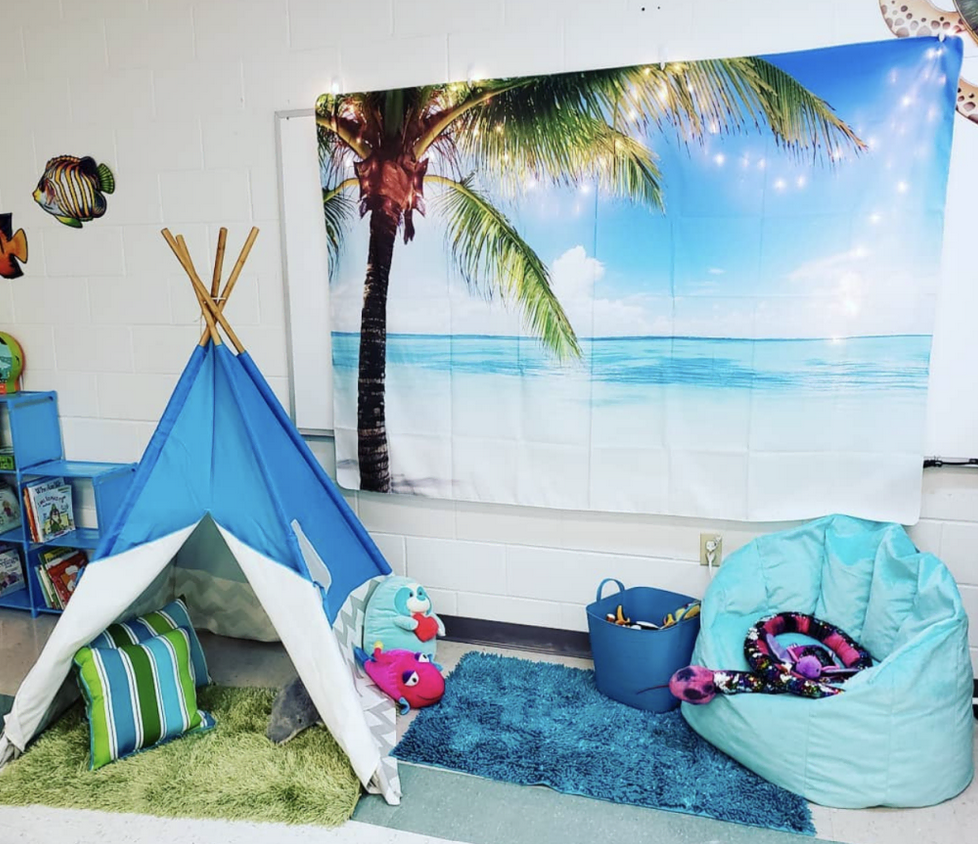 (Photo by Counselor Kait)
If you haven't already, take time to set up a calm corner in your counseling office. Students can visit this safe space when they need a moment of quiet reflection or self-care.
To build buy-in, you can involve students in the set-up process and ask for their input on decorations, fidget and sensory toys, colors, and more. Encourage students to think about ways they can create a calm space at home, too! 
Educate teachers in your school about calm corners by sharing how these safe spaces benefit students experiencing grief and other big emotions.
7) Use the Grief & Loss Lap Book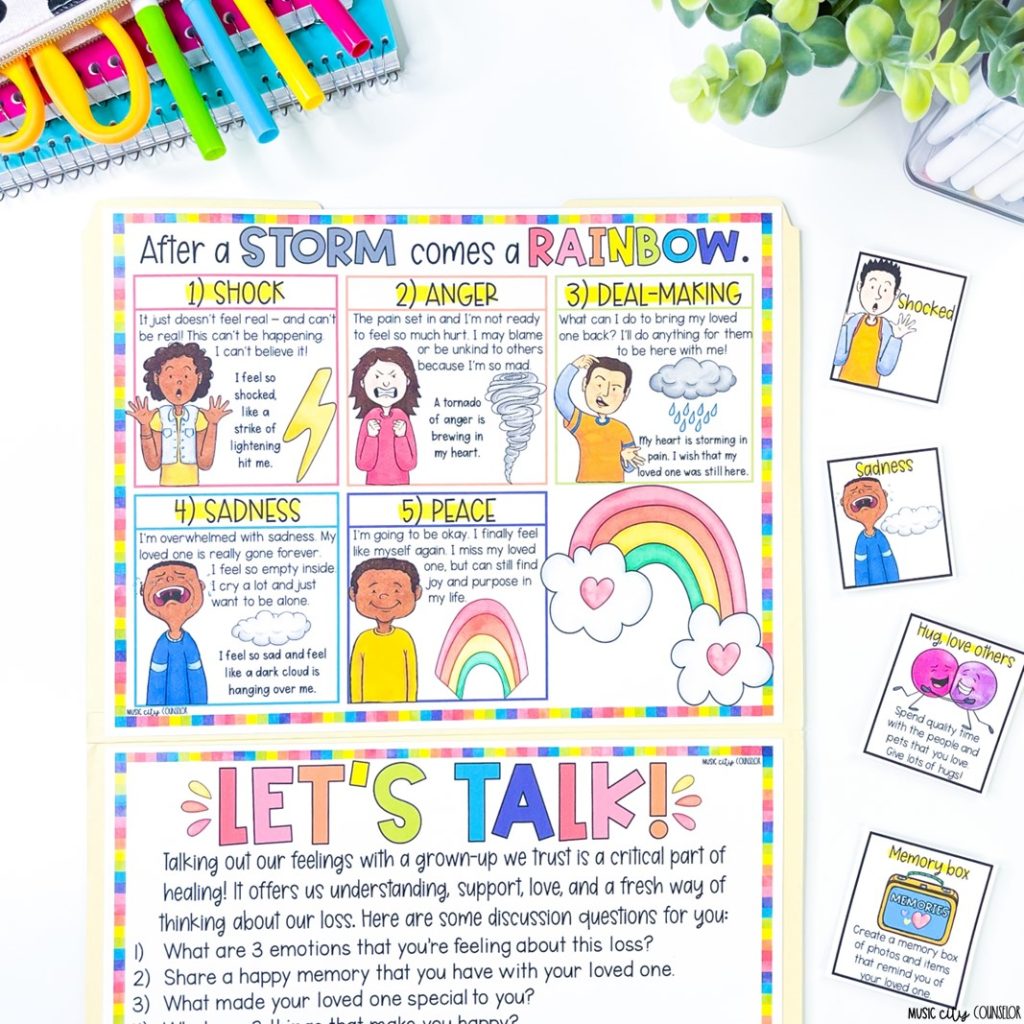 Lap Books are amazing to keep on hand because they are stored so easily in a Manila folder and are a perfect "grab and go" activity.
This Grief and Loss Lap Book uses a weather theme to help students understand the stages of grief and the complex, ever-changing journey toward the "acceptance rainbow." It teaches students 10 coping strategies to help them manage and process their feelings and includes 10 questions to help guide discussion.
Send a copy of the lap book home with students so they can use it with their caregivers' support as the grief waves hit.
---

I hope this post grew your Grief Toolbox and your confidence on working with students through some of life's most painful experiences. Effective counseling involves a combination of structured resources and personalized interactions to meet the unique needs of each child, and that's exactly what you've found in all four parts of this Grief & Loss series. Thanks for following along!